DVI-I/DVI-D to VGA Adapter
Monitor , Projector , Laptop , Television , Personal Computer
What You Get:

1xDVI-I to VGA Adapter

1xDVI-D to VGA Adapter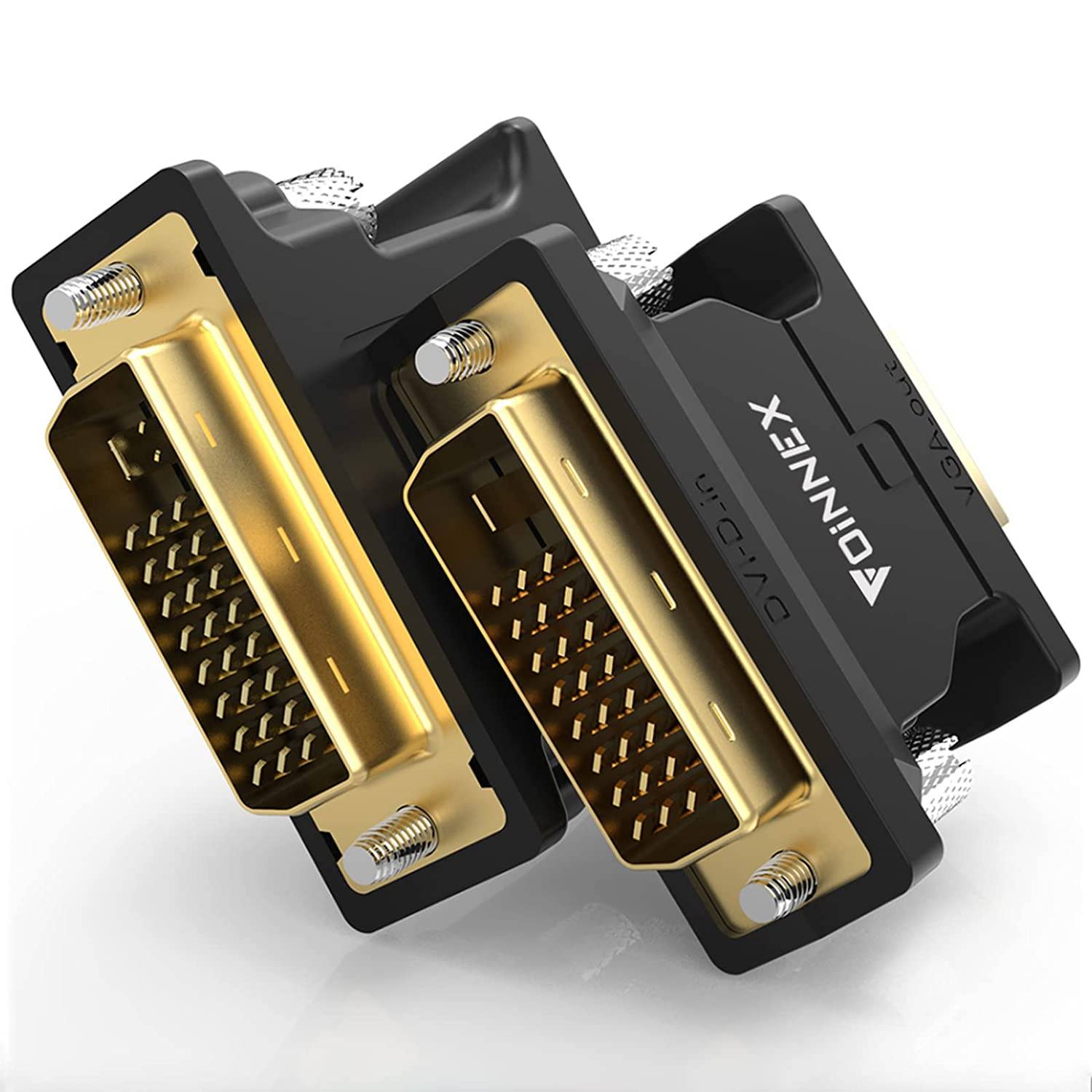 For questions and problems,
you can always get in touch with our support desk,
so we can get you back, up and running.
This is a DVI adpter set which includes two kinds of DVI ports 24+1 and 24+5. Having two different ports DVI pack is convenient when your devices have both 24+1 and DVI-I ports.
These connectors support resolution up to 1080P@60Hz. It could satisfy your daily HD movie entertainment.
Plug & Play, no any driver is needed. Simplify the step getting fun.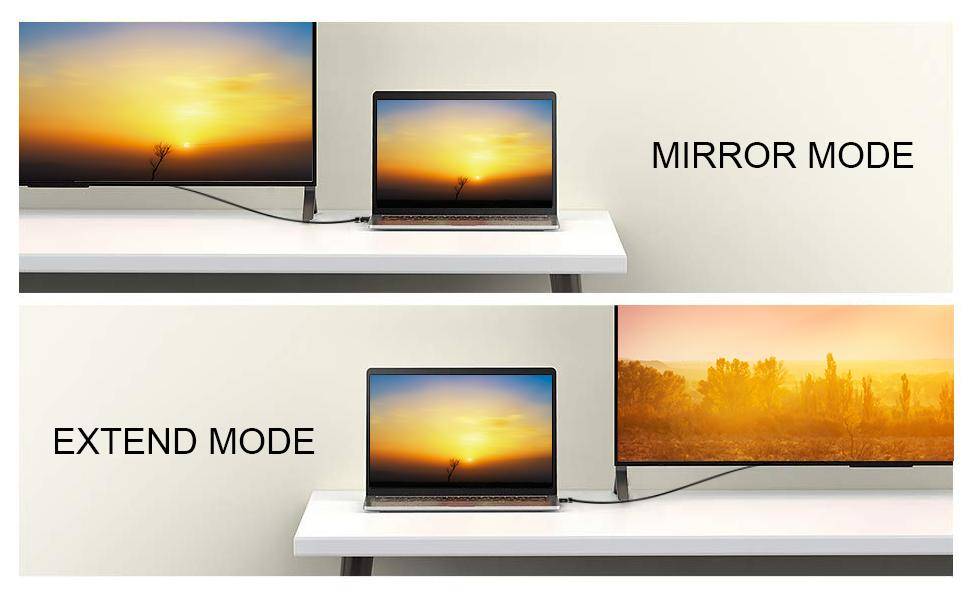 Mirror mode
Extending mode
This DVI connector set supports clone mode and extending mode. Suitable for Desktop, projector and TV.
Multiple occasions application
It's highly recommended for Home entertaiment theatre, teaching activity and office conference.
Please feel free to reach out to us if you have any question about this product.
PS: VGA cable is not included.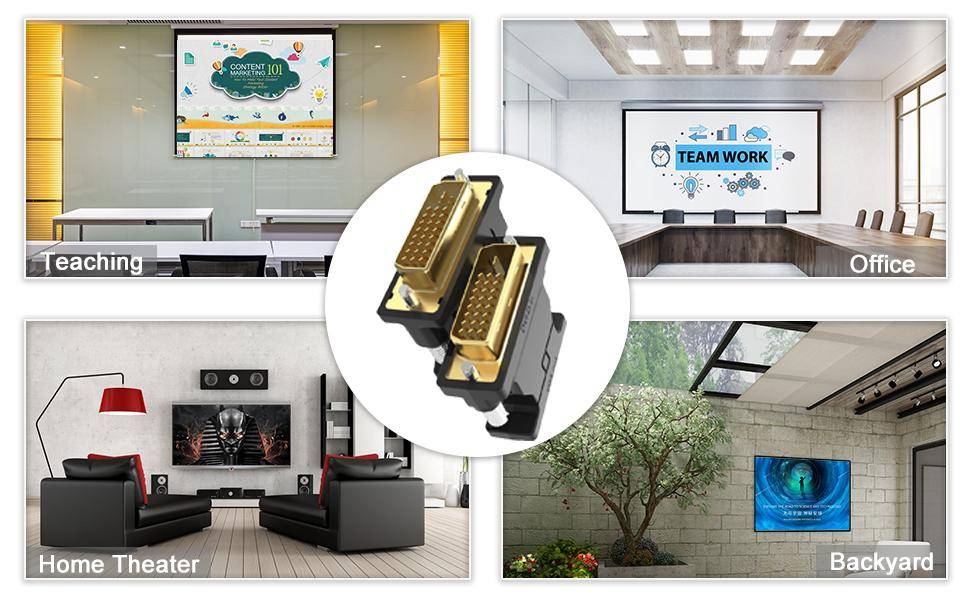 compatible portable and unidirection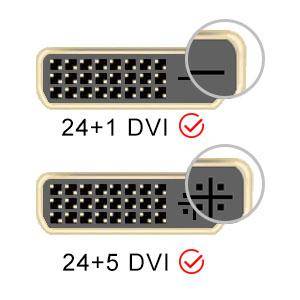 Please confirm DVI ports on your devices before connection. This DVI set supports DVI ports inculding DVI-I.
Please make sure direction is right when you have a problem with connection. Unidirection, only from DVI-D/DVI-I to vga, no reverse.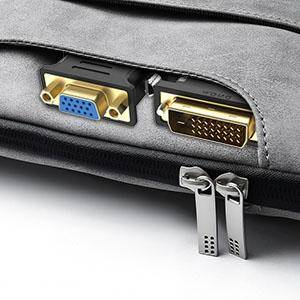 It's compact and portable. It won't take space in your luagauge when you're on business trip.
FREQUENTLY ASKED QUESTIONS

Is any driver installation needed?
No, it's easy to use, just plug and play. And no external power needed.
Can i use it with my acer monitor? there are hdmi and vga ports on it.
If you monitor has VGA and the other side (on PC) has a DVI then you can you it. But be careful there are to DVI types. Check which one do you have.
Can i connect it to my vga computer to dvi monitor?
No. It only connects DVI computer port to VGA monitor.
Can't find an answer to your question?

Email us at service@foinnex.com

Free Shipping On Orders Over $30
Free worldwide shipping applies to orders of $30 or more.
There will be a 15% discount on the total price for the first order.
All of the products are covered by our 60-Day Return Policy.
All payment transactions are secured by multiple reputable payment gateways.