DVI-D 24+1 to VGA Adapter
Monitor , Projector , Laptop , Television , Personal Computer
What You Get:

1x DVI to VGA Adapter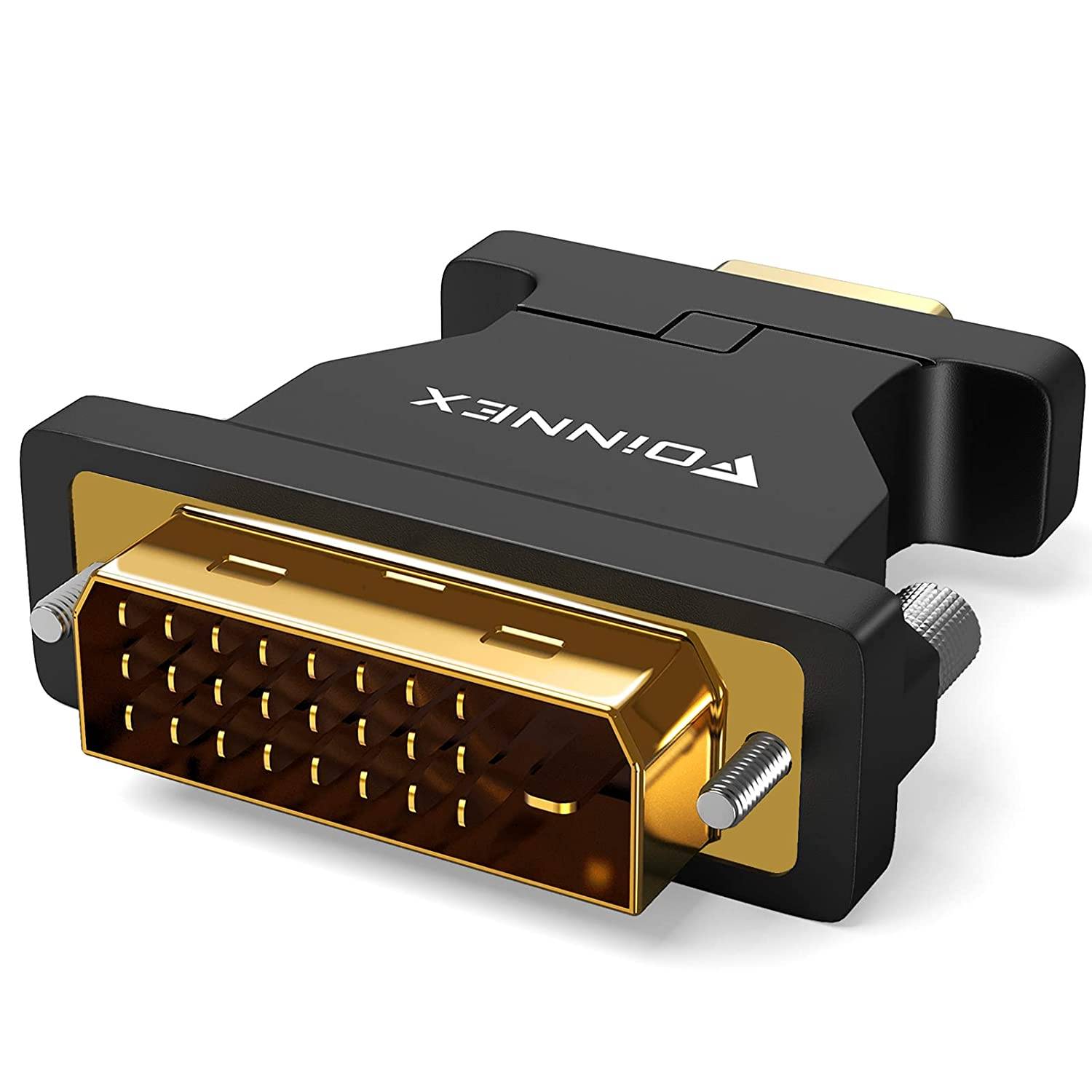 For questions and problems,
you can always get in touch with our support desk,
so we can get you back, up and running.
Dual monitors- larger working space
This is a DVI male to VGA female Adapter, also supports DVI-I 24+5 to VGA. DVI-D to VGA Convertor is a good choice for you connecting old class VGA monitor to a new video card.
This DVI 24+1 to VGA Converter is light and portable, which is convenient for business trip and flexible working. When working from home it definitely is a perfect solution to create a dual monitor expanding your working space.
Please be notice:
1.VGA extension cable sold separately.
2. Support resolution up to 1080P. If you want to get HD resolution please make sure your devices and VGA cable support 1080P.
3.About any question, welcome reach out to us any time, quick response within 24h.
Wide Compatibility: Compatible with all DVI-D 24+1 equipped laptops, desktops, video cards; and compatible with all VGA equipped Flat Panel Displays, Digital CRT Displays, monitors, TVs, projectors and KVW.
The DVI male terminal is connected to the signal equipment, and the VGA female terminal is connected to the VGA extension cable to the peripheral display monitor.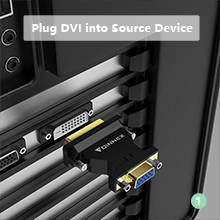 Plug this DVI adapter into DVI interface (graphics card, computer host or notebook).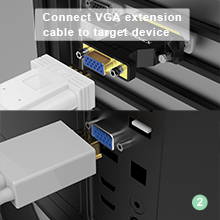 Use a VGA extension cable to connect this dvi convertor to your vga device.
Adjust your TV to VGA as receiving signal.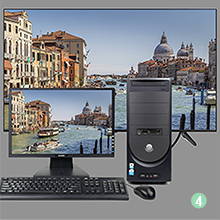 Ensuring both your equipment are powered on. After the product is connected correctly, waiting for seconds, and the display terminal will open the dynamic screen.
FREQUENTLY ASKED QUESTIONS

Is any driver installation needed?
No, it's easy to use, just plug and play. And no external power needed.
Can i use it with my acer monitor? there are hdmi and vga ports on it.
If you monitor has VGA and the other side (on PC) has a DVI then you can you it. But be careful there are to DVI types. Check which one do you have.
Can i connect it to my vga computer to dvi monitor?
No. It only connects DVI computer port to VGA monitor.
Can't find an answer to your question?

Email us at service@foinnex.com

Free Shipping On Orders Over $30
Free worldwide shipping applies to orders of $30 or more.
There will be a 15% discount on the total price for the first order.
All of the products are covered by our 60-Day Return Policy.
All payment transactions are secured by multiple reputable payment gateways.