What You Get:

1x Type C TO HDMI with PD Adapter




Product information:

Weight: 28.0g

Cable length: 5.31inch




Note:

1. Please charge your device by original Nintendo Switch charger when using TV mode.

2. Not compatible with Nintendo Switch Lite and new OLED version.
For questions and problems,
you can always get in touch with our support desk,
so we can get you back, up and running.
PERFECT FOR NINTENDO SWITCH
A good replacement for your original Nintendo Switch Dock, save your place. You can charge while playing, don't worry power shortage interrupts your game. Connect your Nintendo Switch to any HDMI TV device, great for traveling or as a secondary connection to additional TVs in the home. Note: Please use the original power cable to charge.
NOT compatible with Switch Lite and new OLED.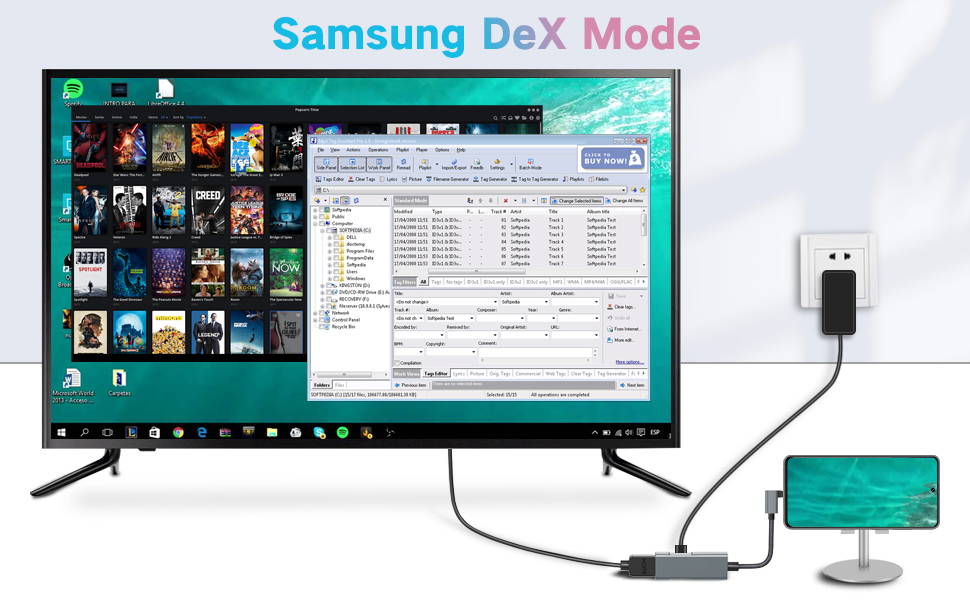 Used for Samsung Galaxy S10/S9/S8 Plus/Note 10/Note 9/Note 8, Tab S4/S5/S6 in Dex mode, and more devices equipped with standard USB 3.1 port. (The power supply is required while operating in DeX mode, please use your original charging cable)
90° connector design guarantees the connector cannot be broken after bending for a long time. Premium aluminum casing for better heat insulation and heat dissipation. Nylon braided exterior makes this cable strong and tangle-free. The Gold-plated connector can resist corrosion, provide durability. And the Compact and lightweight design allows you to slip it into your bags easily.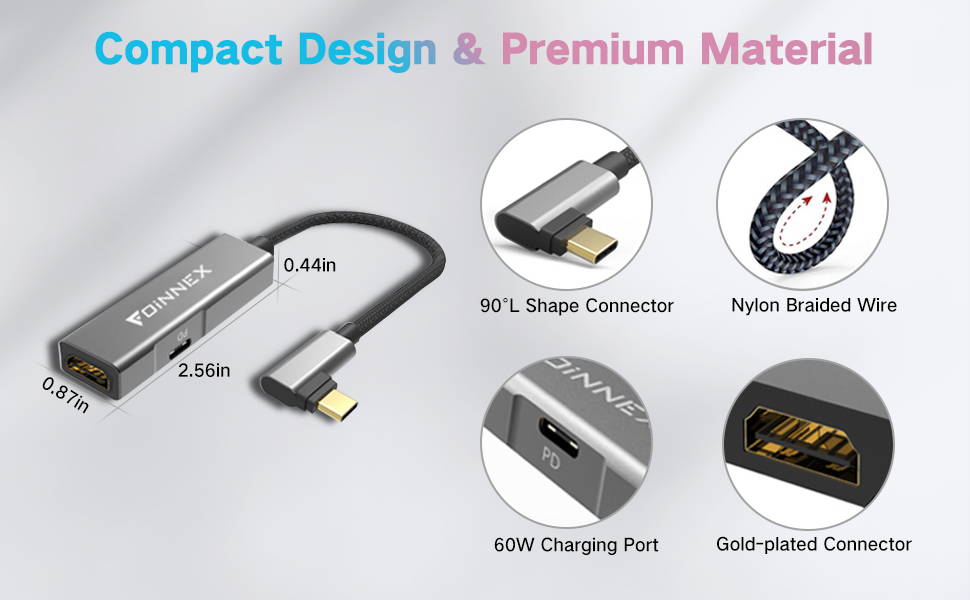 Supports up to (3840x2160)4K@60Hz resolution as connected with 4K@60Hz capable laptop/phone and monitor. Backward compatible with 4K@30Hz, 1080p@60Hz. If your laptop/phone or your monitor only supports 4K@30Hz or 1080p, the output is only 4K@30Hz or 1080p.
FREQUENTLY ASKED QUESTIONS

Does this work with the Nintendo Switch?
Yes. It works with the Nintendo switch! We have no had a problem with it.
On the usb-c to hdmi + usb-c adapter, is the usb-c port only for power or can data devices also be plugged into it?
No data. It's for power only.
Does this carry both video and audio? i want to connect my samsung phone to my receiver of my tv/sound system
Yes it has video sound and charges. This is the best cable I've ever used for my phone to not only watch movies from phone to TV but also charge it! Just make sure your phone can support usb-c to hdmi.
Does this operate over displayport or hdmi alt mode?
Can't find an answer to your question?

Email us at service@foinnex.com

Free Shipping On Orders Over $30
Free worldwide shipping applies to orders of $30 or more.
There will be a 15% discount on the total price for the first order.
All of the products are covered by our 60-Day Return Policy.
All payment transactions are secured by multiple reputable payment gateways.