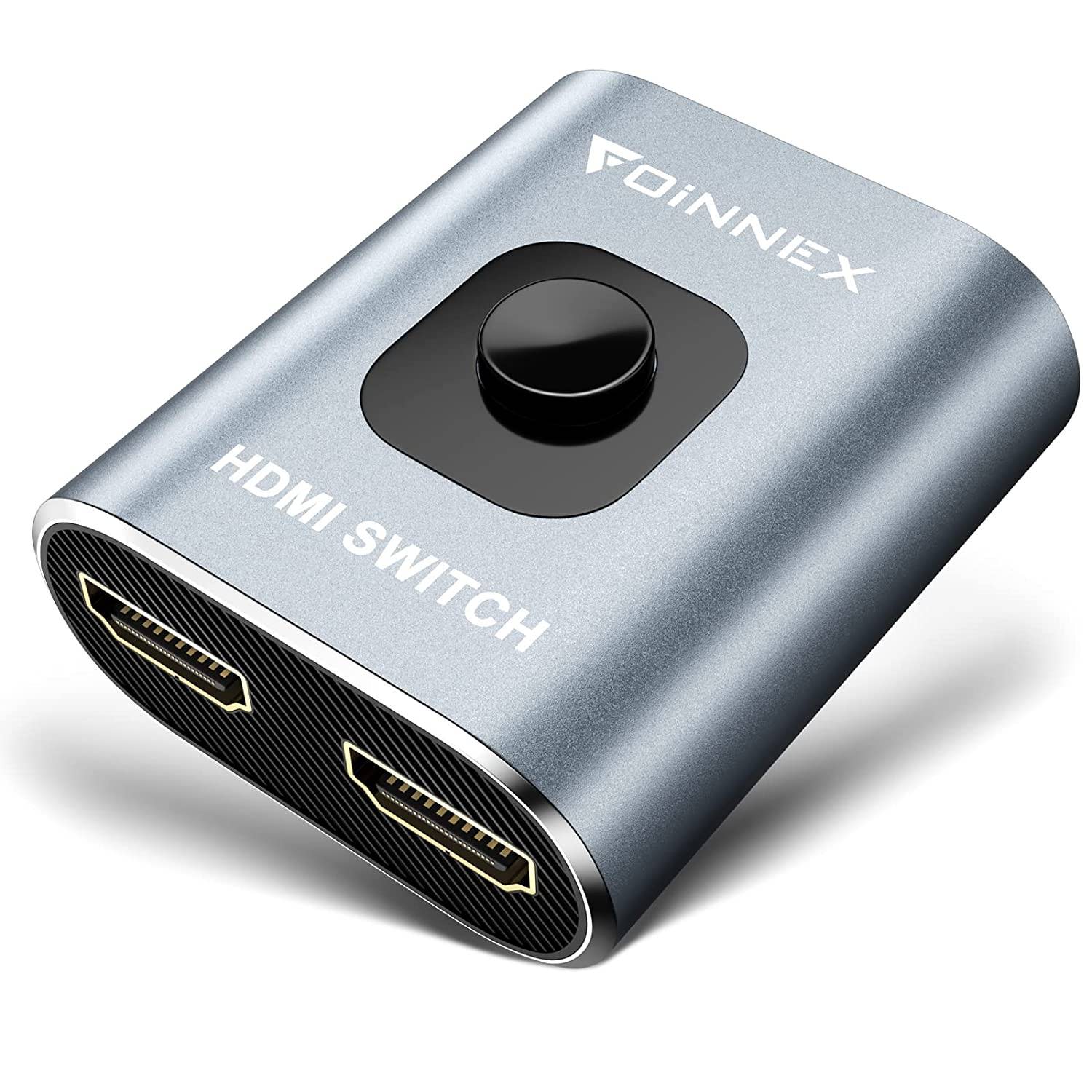 For questions and problems,
you can always get in touch with our support desk,
so we can get you back, up and running.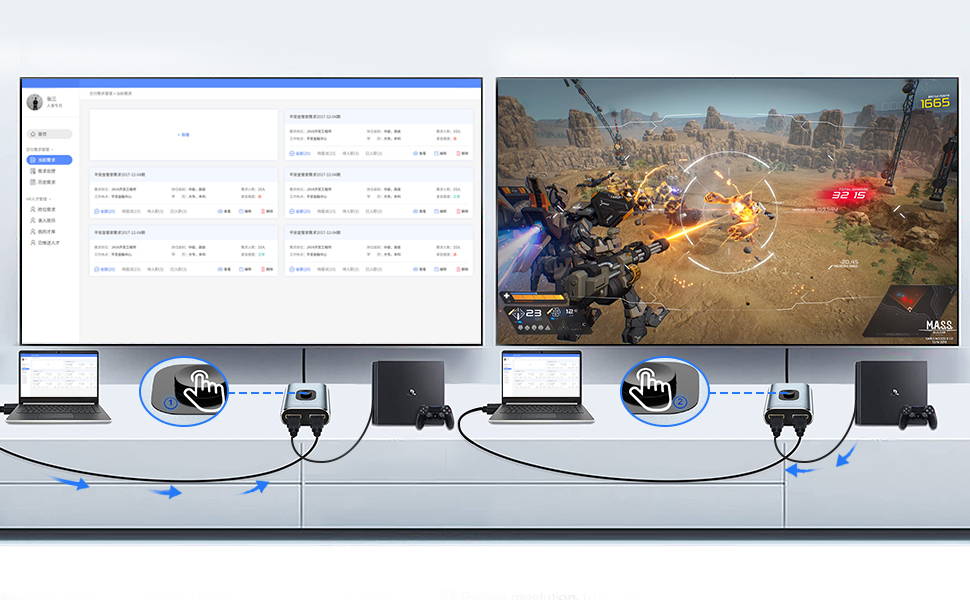 1.Bi-directional HDMI 2.0 switch,it offers 2 HDMI inputs/ outputs to connect with HDMI display, you can switch signal between them by button.
2. Connect the signal hosts(for example: PC, PS4) to the 2 HDMI input ports (HDMI cables are not included).
3. Connect the hdmi switch to Monitor, please remember to set the signal source to HDMI.
4. Press the "select" button to select the signal host manually.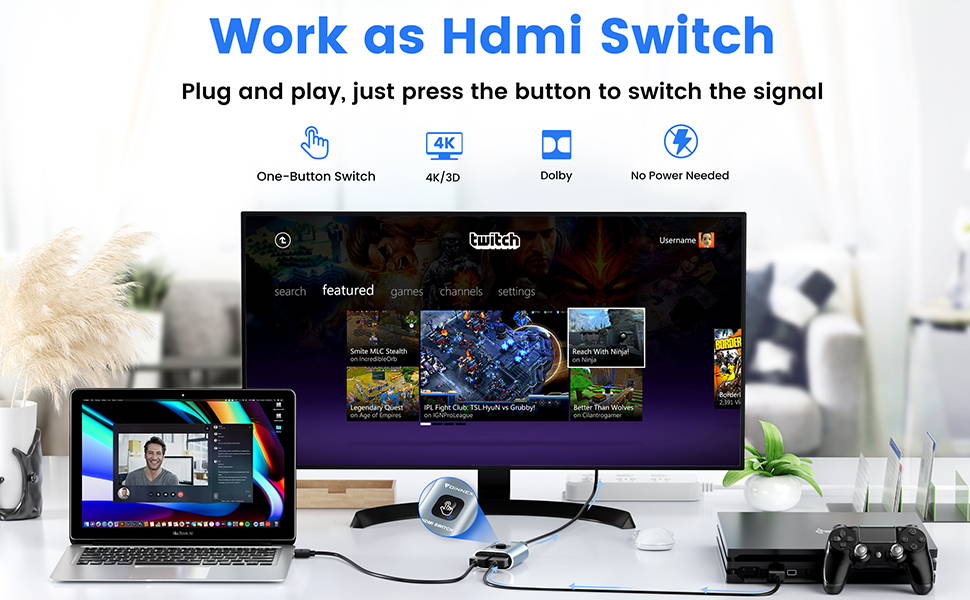 1. Two HDMI input ports allow to connect two different HDMI signal sources;
2. Select button for you to choose any one of the two signal sources you need;
3. LED HDMI input signal indicator;
4. HDMI output that connect your HDMI output display device, such as Loptop/ Xbox.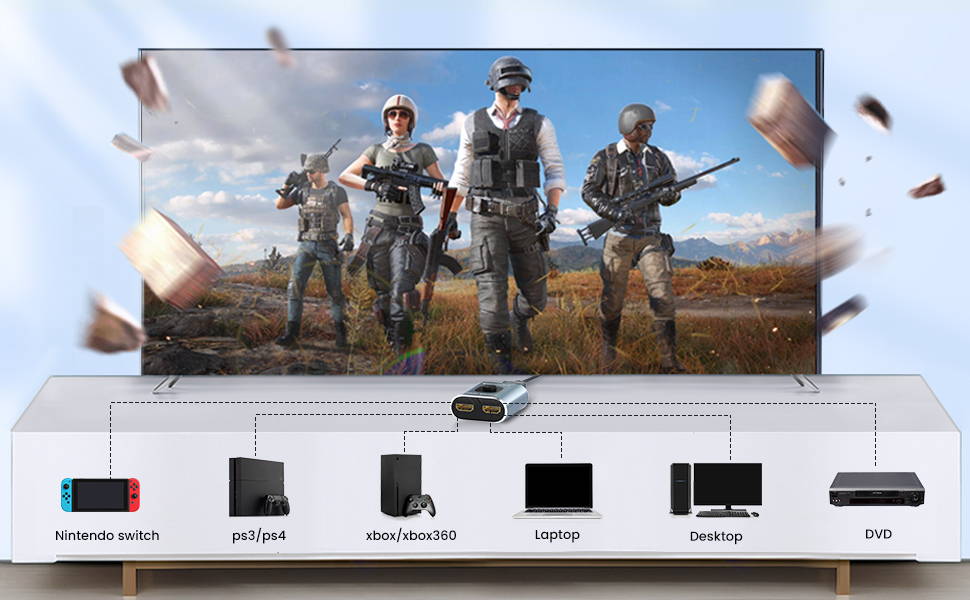 1.Support 4K@60Hz, backward compatible with 2K/1080p;
2.Supports high bandwidth 3.4Gbps data transmission, also ensures stable and high definition audio and video display;
3.This HDMI converter is suitable for most devices with standard HDMI interface, which Supports long distance transmission of 2M each for input and output ports at 4K@60Hz and 3M each at 4K@30Hz;
Note: If you need to get a 4K video connection, the total length of the cable should not exceed 3M.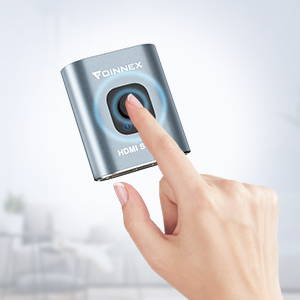 Manually Switching
Freely switch between your favorite devices without plugging and unplugging. Avoid damage to your display interfaces.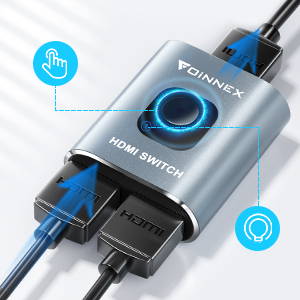 LED Indicator
The blue indicator shows that the HDMI converter is currently working and transmitting both video and audio.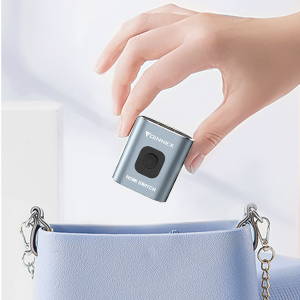 Portable and Durable
It's small enough to fit in your pocket and easy to carry.
It can perfectly solve the problem of limited HDMI jacks on your monitor, but also to avoid frequent plugging and unplugging of HDMI cables to HDMI devices caused by damage.
FREQUENTLY ASKED QUESTIONS

Can't find an answer to your question?

Email us at service@foinnex.com

Free Shipping On Orders Over $30
Free worldwide shipping applies to orders of $30 or more.
There will be a 15% discount on the total price for the first order.
All of the products are covered by our 60-Day Return Policy.
All payment transactions are secured by multiple reputable payment gateways.